ministry team
minister
Rev. Joan Wright Howie came to Habitat Uniting Church in November 2010. With an M.A. in spiritual direction, she brings a keen interest in spiritual formation offering spiritual direction and retreats. Joan loves being with people attending to the presence of God and fostering a discerning heart. It is here that faith forms our action and lives are transformed.
You can meet Joan at the Spirituality Centre during the week or at worship on Sunday mornings. Joan is a mum with three children and is keen to nurture families and children in our community.
pastoral associate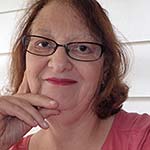 Aileen English-Rees
Aileen has a passion for people—she loves engaging with individuals as they share their stories of the complexities of life. It is through mutual sharing that individuals can explore what is on their hearts and minds. It is often through the sharing of our stories that we come to greater clarity.
Aileen is a member of Spiritual Care Australia, has undertaken three units of Clinical Pastoral Education (CPE) at Peter McCallum Cancer Institute and is currently completing a Master of Spirituality at the University of Divinity.
Her other passion is creativity and art. As well as assisting and fostering the pastoral care of the Habitat Community, it is her desire to use her creative skills to support the community in its goals of growing community life. Her personal pursuits and interests include blog writing, illustration and photography.
office administrator & support team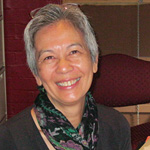 Jenny Huitong, Office Administrator
Jenny is our Office Administrator and works Tuesdays, Wednesdays and Thursdays at Habitat Hawthorn.
She takes all bookings for the Centre and any queries relating to Habitat.<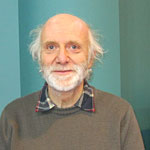 John Cavedon
John works as a volunteer in the Habitat Office at Hawthorn each Monday. He pays bills and prepares accounts as well as answering the telephone and personal enquiries.
church council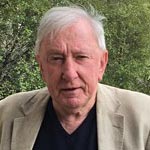 Chairperson of the Church Council, Peter Hardham
In Peter's professional life he worked as a lawyer in a number of wide ranging and diverse roles over a period of almost 50 years including work as a play write. Since retirement 4 years ago he has reinvented himself as a politics and current affairs tutor. Peter enjoys exploring common themes and beliefs in religious traditions and has a great interest in the human psych. In his role as Church Council chairperson, Peter plays a role in the spiritual, social and political life of the church.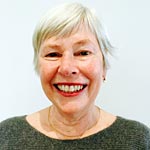 Secretary, Ruth Gray
Ruth became a member of Habitat Uniting Church when Kew Uniting Church joined their congregation with Habitat in 2013. She is secretary of the church council.
Bruce Mason, Treasurer
Bruce has been a part of our community for over 10 years and has served in a variety of positions. Currently as Treasurer and a member of the Executive. He has oversight of the financial management of the parish and related property matters.
organist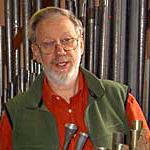 Roland Cropley
Roland has been a music educator since 1971 and is a passionate organist, organ builder, music teacher, and professional singer (VSO then OA Choruses). Roland has been a member of the Augustine then Habitat community since 1955, held almost every office, and has a strong interest in contemporary theology.