2019 Singing Programs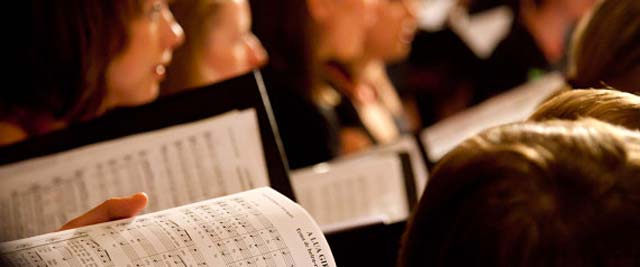 SINGustine
You are invited to learn to sing your favourite tunes and given the opportunity to explore your singing ambitions through private, personalised attention. We will work together on strengthening your voice and learning good vocal technique.
Lessons are tailored to meet your skill level and usually scheduled over 8 to 10 sessions. Ability to read music or previous study not required. The SINGustine philosophy is to provide an engaging adult vocal learning experience in a welcoming and friendly environment.
Brian would love to hear from you.
When: Weekdays
Where: SINGustine Music Studio, Habitat Hawthorn
Facilitator: Brian Copple
Enquiries: briancopple@hotmail.com
Open Door Choir
Open Door Community Singers meet for two hours of fun and a great vocal workout. There is no need to audition or be able to read music — an enjoyment of singing, a love of music and a desire to have a good time is sufficient requirement for you to participate and join the choir. Sing popular music, contemporary favourites and some well-known classics.
When: Monday, 7:30pm-9:30pm
Where: The Hall, Habitat Canterbury
Cost: $6 per session. Membership $75 paid annually
Facilitator: Shaun Islip
Enquiries: www.opendoorsingers.org.au
Gospel Choir
The Gospel Choir is a welcoming group of singers. Its intension is to reach out to the community through Gospel music, social inclusion, learning together and bringing the message of the Christian gospel to life. There is no audition necessary and a warm welcome awaits everyone from any background or culture.
When: Thursday, 7:30pm-9:30pm
Where: The Church, Habitat Canterbury
Cost: $6 per session. Membership $75 paid annually
Enquiries: www.opendoorsingers.org.au
'All Directions' Choir
A Community choir comprised of members from the Boorondara Community Outreach project and the wider community. New members are very welcome.
Individual singing lessons from 1:30-3pm.
When: Tuesday, 3pm-4:30pm
Where: Habitat Kew
Cost: Free
bookings
The activities and programs above are facilitated by a variety of Habitat Uniting Church members, partners and associates. The content of programs is the responsibility of facilitators and not Habitat Uniting Church.
When enrolling please check the guidelines for enquiries and bookings to indicate whether to book through the Habitat office, or directly with the facilitator.
For activities facilitated by Habitat Uniting Church please follow the following procedure:
Contact the office by:
telephone 9819 2844, or
by email office@habitatforspirituality.org.au giving your name, contact telephone number, email address if applicable and the name of the course, or
use the booking request form below.
booking request form
payment
Once your enrolment has been confirmed payment instructions will be advised to you. Payment can be made by either:

Direct payment to Bendigo Bank BSB 633 000
Acc. number 1379 13604
Acc. Name: Habitat Uniting Church
Reference: Your name and event
Or by calling the office, Monday to Friday, 9am-5pm, with your credit card details.