SWell Conversation Programs
Spiritual Direction
Guide and pilgrim listen together for the direction of the Spirit in the pilgrim's life. The sacred space of spiritual direction is a contemplative conversation about life in the light of faith as you tell stories of everyday and seek to foster a discerning heart. Spiritual direction supports living as compassionate peacemakers.
When: By appointment
Where: Sacred Space, SWell Centre
Cost: On application
Facilitator: Rev. Joan Wright Howie, Jane Ormand, Linda Young & Margaret Loftus
Bookings & Enquiries: 0424 670 093
Professional Supervision
Enhancing work effectiveness and satisfaction is essential for people in community service and caring professions. Supervisors will not only listen from a clinical perspective, but also attend to your spiritual journey. Develop your personal self-awareness and foster interior freedom so you are more open and affective in your work.
When: By appointment
Where: SWell Centre
Cost: On application
Facilitator: Rev. Joan Wright Howie & Marcel Koper
Enquires: Joan on 0424 670 093 or www.habitatsupervision.com.au
Gambler's Help Counselling
EACH Social and Community Health provides an integrated range of health, disability, counseling and community mental health services across Australia.
Counselor: Sophia Alexandra
Bookings & Enquiries: 9815 3287
Aicha Brogan Psychotherapist
A Gestalt psychotherapist with fifteen years' experience who provides counselling and psychotherapy to people from all walks of life through trauma, anxiety and depression.
Peter Ross Counselling
Peter has years of wisdom as a practicing psychologist and psychotherapist. His deepest interest is in spirituality and depth psychology.
Counselor: Peter Ross
Bookings & Enquiries: SWell Office, 9819 2844
Sarah Harry Counselling
Sarah is an experienced individual and group psychotherapist and registered yoga teacher. She is passionate about helping people find a healthy, happy relationship with food and their bodies.
Counselor: Sarah Harry
Enquiries: 0412 128 115, www.bodypositiveaustralia.com.au
Spiritual Direction Transformational Coaching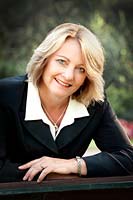 Margaret is passionately committed to raising emotional health in individuals, families, businesses and communities. Using the Enneagram, a psycho-spiritual personality system, she encourages people to grow in self–awareness with a deeper understanding and appreciation of others.
Margaret is a teacher, counsellor, spiritual director and transformational coach. She is the Resource Coordinator at Habitat, she facilitates workshops and consults with couples and individuals.
Counsellor: Margaret Loftus
Bookings & Enquiries: 0418 375 229, marg@margaretloftus.com or www.margaretloftus.com
Values based Wellbeing Coaching
Karen provides compassionate consultation and new ways of thinking about wellbeing. This includes financial, social relationships, health and meaning.
Facilitator: Karen Thompson-Anderson
Enquiries: karen@wellbeingmastermind.com or text/call 0433 153 536 to arrange an appointment
bookings
The activities and programs above are facilitated by a variety of Habitat Uniting Church members, partners and associates. The content of programs is the responsibility of facilitators and not Habitat Uniting Church.
When enrolling please check the guidelines for enquiries and bookings to indicate whether to book through the Habitat office, or directly with the facilitator.
For activities facilitated by Habitat Uniting Church please follow the following procedure:
Contact the office by:
telephone 9819 2844, or
by email office@habitatforspirituality.org.au giving your name, contact telephone number, email address if applicable and the name of the course, or
use the booking request form below.
booking request form
payment
Once your enrolment has been confirmed payment instructions will be advised to you. Payment can be made by either:

Direct payment to Bendigo Bank BSB 633 000
Acc. number 1379 13604
Acc. Name: Habitat Uniting Church
Reference: Your name and event
Or by calling the office, Tuesday to Thursday, 9.30am-4pm, with your credit card details.