Circle of Trust
"The underlying foundation for a circle of trust is that we trust the inner teacher, the inner light
of another person to guide them from within. Guidance cannot come from outside of a person. So the group must hold you faithfully in a space where you can listen to your inner teacher."
~ Parker J. Palmer
"Before I can tell my life what I want to do with it, I must listen to my life telling me who I am."
~ Parker J. Palmer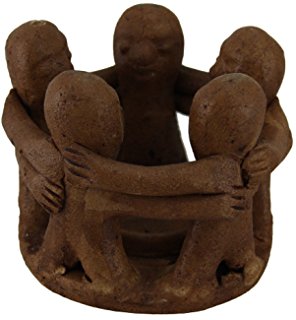 Parker Palmer is a Quaker scholar and educator who has developed
a unique approach to exploring the inner life through
poetry, story, symbol, the seasons, nature & sacred presence.
The Circle of Trust encourages participants to appreciate silence;
practice the art of listening; see the importance of paradox;
the value of our sense of vocation (secular and religious);
and appreciate the rhythms of life.
This is an open group, all are welcome!
When: Wednesdays, 10am - 12:30pm
Winter: 12th July
Spring: 11th October
Summer: 13th December

Where: Sacred Space, Habitat Hawthorn
(2 Minona Street, Hawthorn 3122)

Cost: $25

Facilitator: Margaret Loftus

Enquiries & Bookings: Margaret, 0418 375 229 or marg@margaretloftus.com


---